Airborne Asbestos Sampling and Testing Service

Compliance Regulation Requirement
Health risks from asbestos arise when asbestos fibres are released into the air and inhaled. The more asbestos fibres inhaled, the greater the risk to health. Asbestos air sampling and testing is a direct way to assess the release risk both for regular HSE management purpose and during asbestos removal process to verify the clearance.
When asbestos is detected, air sampling and testing is used as one tool to help provide a more complete assessment of the ambient conditions. It should always be written into asbestos management requirements or regulations, such as MSC.1-Circ.1045 Guidelines for maintenance and monitoring of on-board materials containing asbestos or UK's Control of Asbestos Regulations 2012, etc.
During removal process, air sampling and testing is an important way to verify if and when the removal area meets the requisite re-occupational standard.
What you need to know about airborne asbestos sampling and testing
If you are thinking about commissioning a company to undertake some airborne asbestos testing, then here is some useful information you should know before issuing that order.
Most of the regulations concerning airborne asbestos, require that laboratories undertaking airborne asbestos analysis meet the required standards set out under ISO 17025.
CTI Company Qualification
CNAS accredited asbestos analysis laboratory according to ISO17025 (CNAS-ILAC)
CTI Service
Personal Air Sampling and Testing
This form of air sampling and testing is used in order to evaluate asbestos exposure to your employees during the ACM removal. It can be used in the following circumstances:
To check the effectiveness of control measures, ie that engineering controls are working as they should, to their design specification and do not need maintenance or repair;
To determine whether the action level is likely to be exceeded so that you can select the appropriate RPE to be used;
To confirm that the RPE in use is capable of providing the appropriate degree of protection and will provide you with the correct level of protection;
Provide information in relation to asbestos exposure for your medical surveillance records;
Provide important risk assessment details to support your current and future asbestos works.
Static sampling &Testing
1). Background
This form of air sampling and testing is generally conducted when you require evidence or a check that fibre levels in the air are below the recommended level. This is usually carried when you have minor remedial works undertaken or when accidental damage has occurred to asbestos materials within your property. It can also be used as part of an overall monitoring strategy to manage asbestos-related risks.
2). Leakage
This form of air sampling and testing is used to measure the airborne fibre concentration outside a live asbestos removal enclosure at your premises in order to determine whether the integrity of the enclosure is being maintained and that that control measures are adequate. Leakage air testing is used to support an initial smoke test and the frequent thorough visual inspections of an enclosure during removal work.
3). Reassurance
This form of air sampling and testing is used to may be conducted in certain circumstances to confirm that the residual asbestos fibre concentrations are <0.01 f/ml or the other required concentration. For example, after the removal of an enclosure and reoccupation.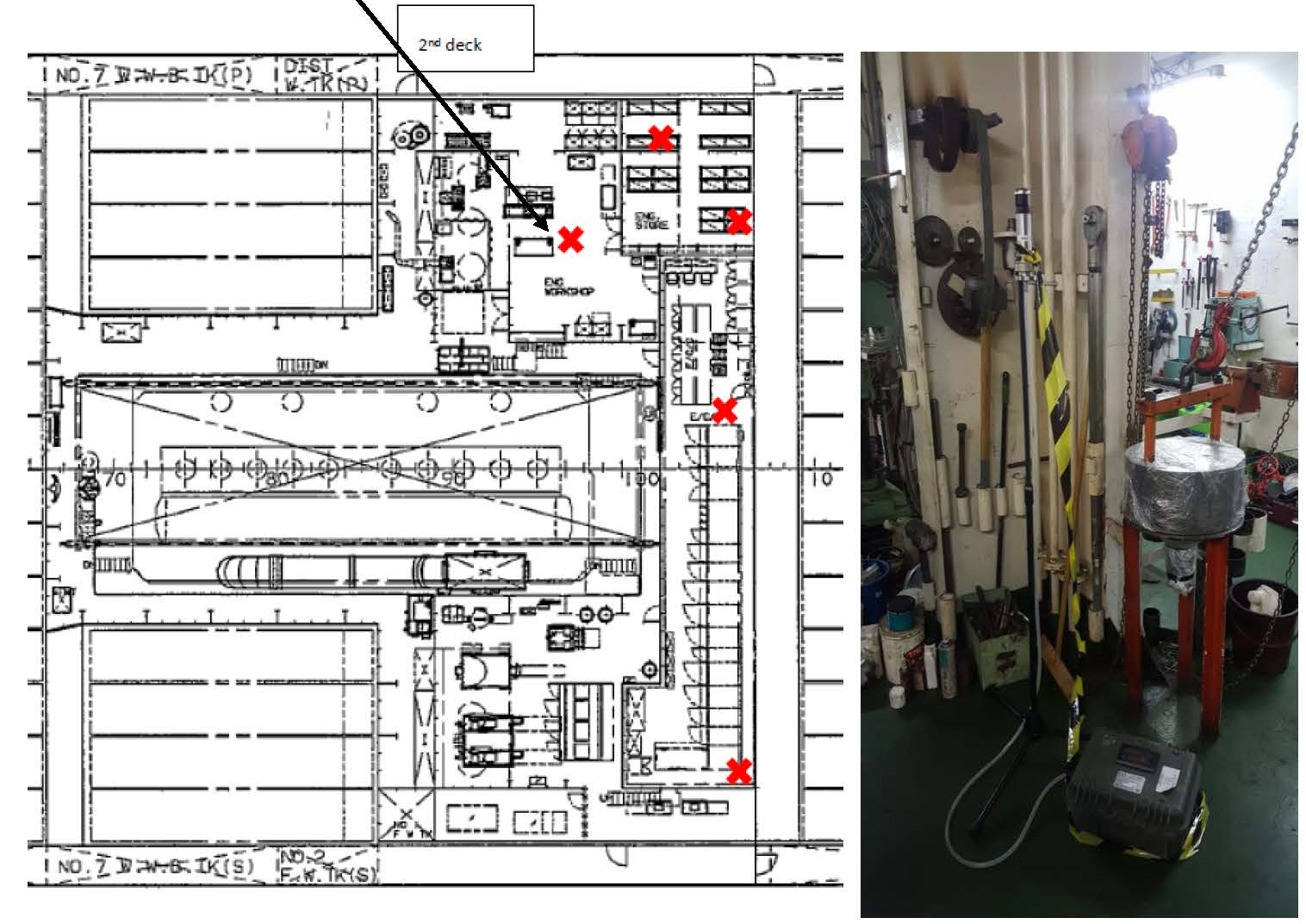 For further enquiry, you are welcome to contact us.