Services
Ballast Water Commissioning test as per IMO D-2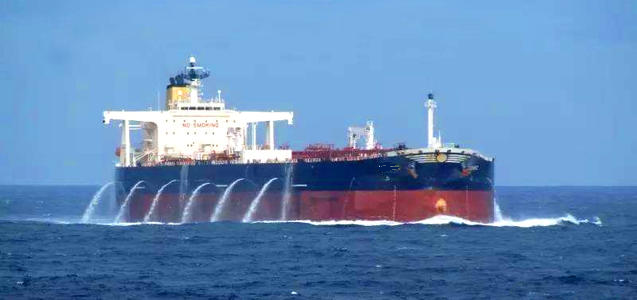 What We Do:
Sampling and Field Test, Rapid, Scientifically, Independently
The 2nd generation ATP method by LuminUltra B-QUA and FDA method by Satake Ballast Eye have been used to get immediate results onboard a vessel in less than 1hr, detects the two classes of organisms in Ballast Water.
he Requirement:
BWM.2/Circ.70/Rev.1, 2020 Guidance for the commissioning testing of ballast water management systems dated on 09th December 2020 to validate the installation of a ballast water management system (BWMS) by demonstrating that its mechanical, physical, chemical and biological processes are working properly. Commissioning testing is not intended to validate the design of type-approved BWMS that are approved by the Administration.
The commissioning testing has been developed in accordance with Regulation E-1-1 and E-1-5 of INTERNATIONAL CONVENTION FOR THE CONTROL AND MANAGEMENT OF SHIPS' BALLAST WATER AND SEDIMENTS, 2004, for Initial Survey and additional survey after BWMS installed onboard the vessel expected to be applied in June 2022.
According to BWM.2/Cric.70/Rev.1, both local ambient water and discharge water representative samples should be analyzed for the two classes of organisms (namely ≥ 50 µm and ≥ 10 µm to 50 µm) as specified in the D-2 standard
Prior to the regulation entering into force, Flag administrators like Singapore, Australia, Cyprus, Greece, Tuvalu had required early implementation and Panama, Liberia, Bahamas had recommended early implementation the commissioning testing of BWMS

Indicative Analysis
| | | | |
| --- | --- | --- | --- |
| IMO Parameter | IMO Limit Value | Method | Testing Location |
| Organisms ≥50 µm | <10 viable organisms /m3 | ATP/FDA | On board |
| Organisms ≥10 µm and <50 µm | <10 viable organisms/mL | ATP/FDA | On board |
Detailed Analysis
IMO Parameter
IMO Limit Value
Method
Testing Location
Organisms ≥50 µm
<10 viable organisms/m3
Microscopy
Laboratory
Organisms ≥10 µm and <50 µm
<10 viable organisms/mL
Microscopy
Laboratory
Indicator bacteria and pathogens: Escherichia coli (

voluntary

)
<250 cfu/100 mL
ISO 9308-1:2014
Laboratory
Indicator bacteria and pathogens: Enterococci (

voluntary

)
<100 cfu/100 mL
ISO 7899-2:2000
Laboratory
Indicator bacteria and pathogens: Toxigenic Vibrio cholerae (

voluntary

)
<1 cfu/100 mL
ISO 21872
Laboratory